THE SURROUNDINGS OF THE FARM
('As arredores da fazenda')
During my trip, I also visited the city of Ilhéus, which was and is so important for cocoa, as well as Ferradas, a suburb of Itabuna, in which the famous writer Jorge Amado was born.







ILHÉUS


Interior of the 'Catedral de São Sebastião', Ilhéus
Ilheus is the second largest city of Bahia and famous for the cocoa and the writer Jorge Amado (1912 - 2001), who grew up here and also wrote one of his most famous novels: "Gabriela Clove and Cinnamon". A film was made of the novel, starring with

Marcello Mastroiani

and the beautiful

Sônia Braga

. The original title is "Gabriela Cravo e Canela".
Since then, the area has also been called "

Terra da Gabriela

". Many scenes of the fictional story are set in the famous Vesuvio Café, located next to the Cathedral of São Sebastião. Ilhéus has also wonderful beaches to the north and south of the city.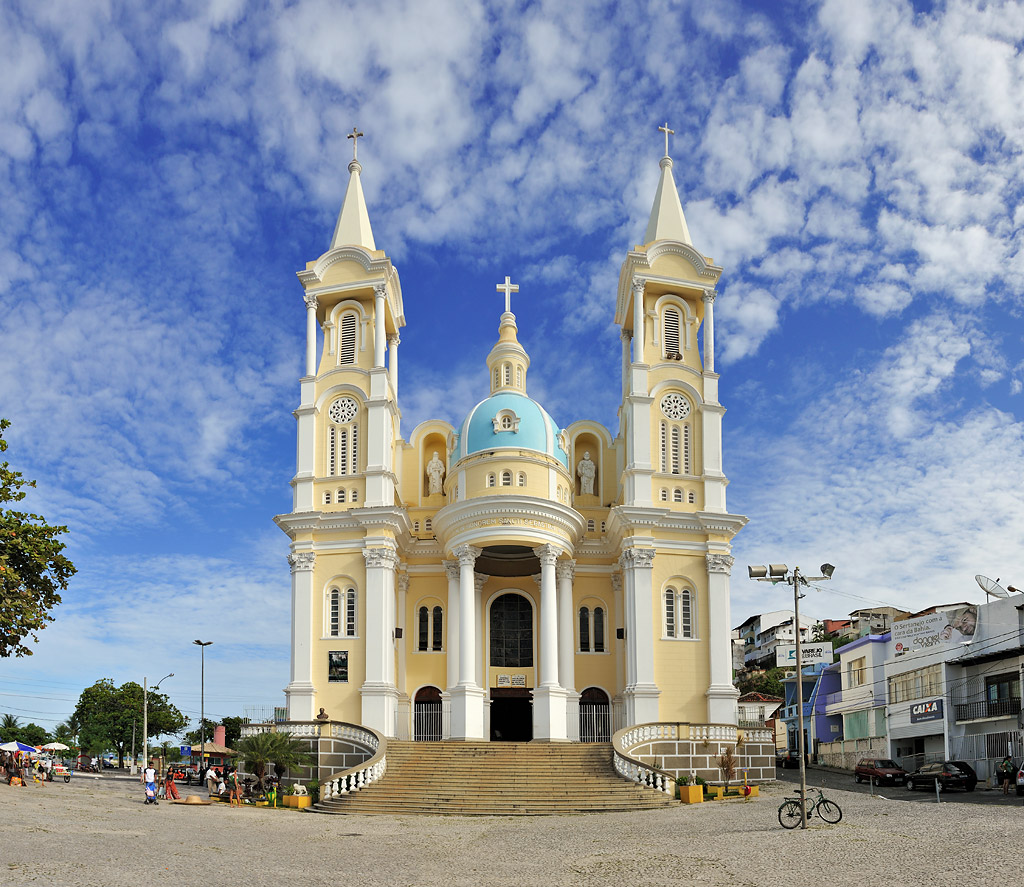 Cathedral of São Sebastião
, Ilhéus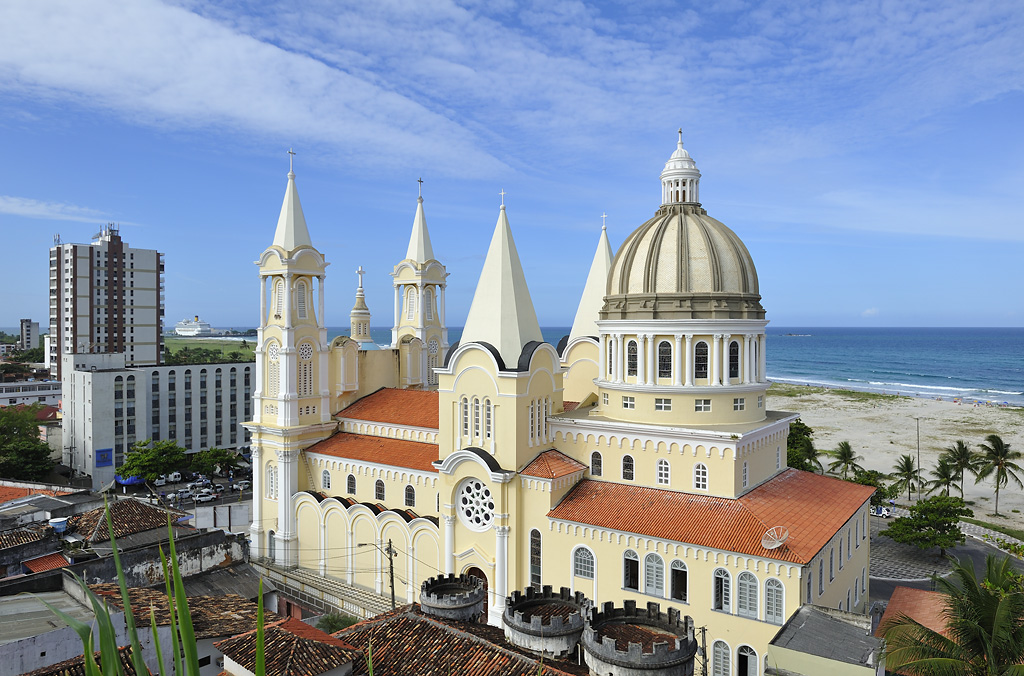 Catedral
de
São
Sebastião
,
Ilhéus,
seen
from the city
In the distance you can see a luxury ships visit the port. 4 or 5 of these cruise ships put into this port. The main attractions are: the "cocoa coast",
a visit to the CEPLAC and to the chocolate factory 'Chocolate Caseiro'. With this ship 4,500 vistors arrive on this ship but unfortunately the
people of the region do not benefit from this type of tourism - tourists have everything on the ship and therefore hardly spend anything on land.
The wealth
associated with economic growth created the first architecturally notable buildings such as the

Palácio Paranaguá

, which now houses the Town Hall, the Cathedral of São Sebastião, or the theater. Until 1980 Ilhéus was the largest cocoa port in the world.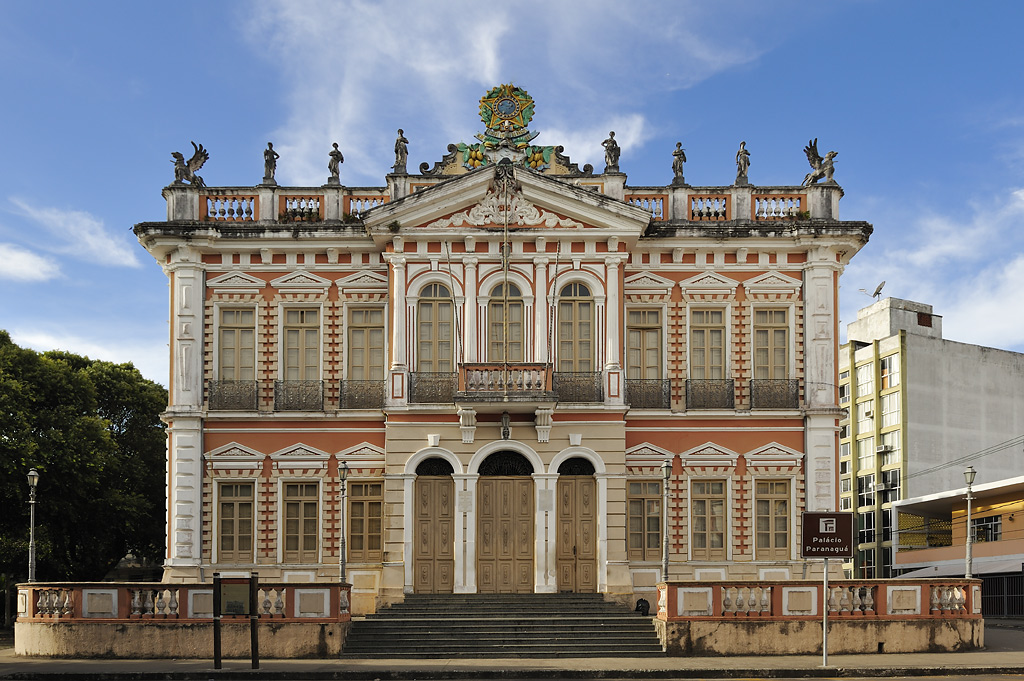 Palácio do Paranaguá, Ilhéus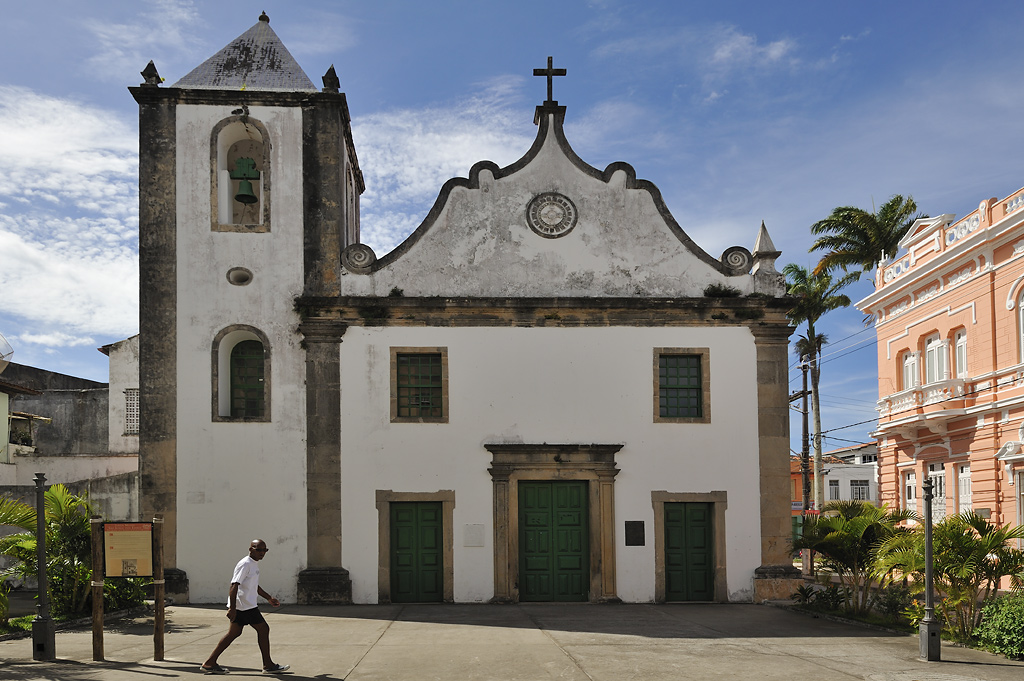 Igreja de São Jorge (1572), Ilhéus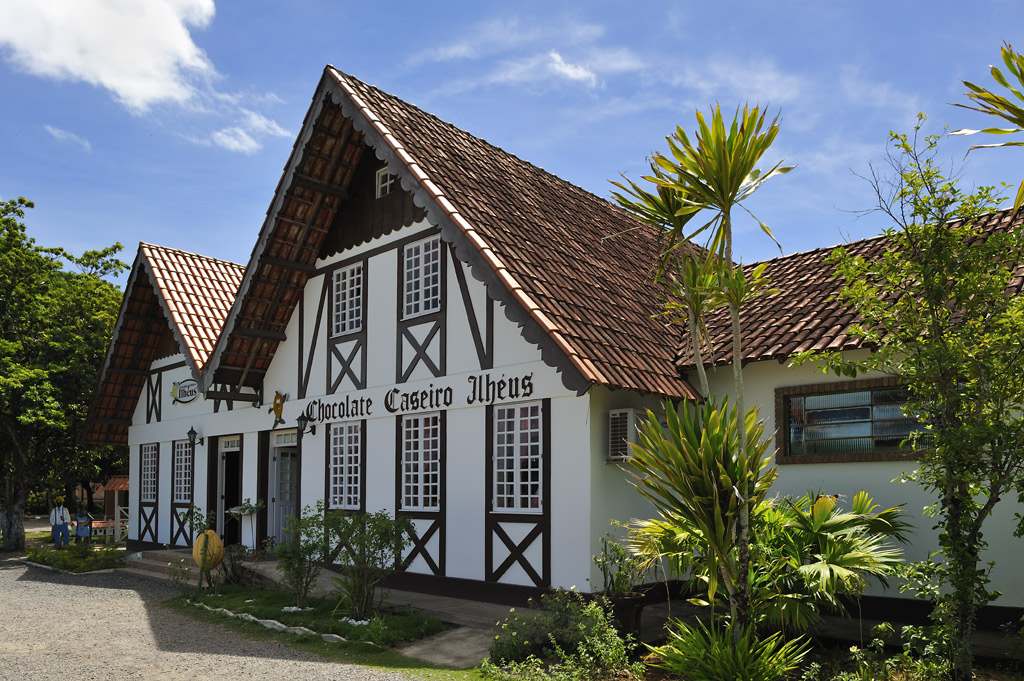 Chocolate Caseiro Ilhéus - Chocolate factory in Ilheus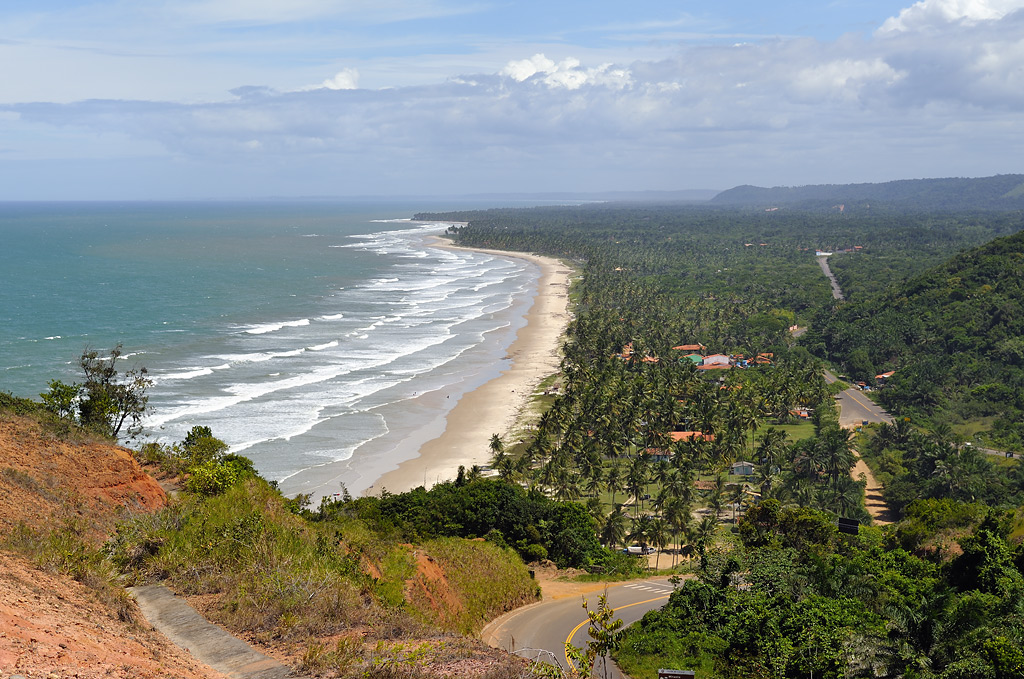 'Costa do Cacau' near Ilhéus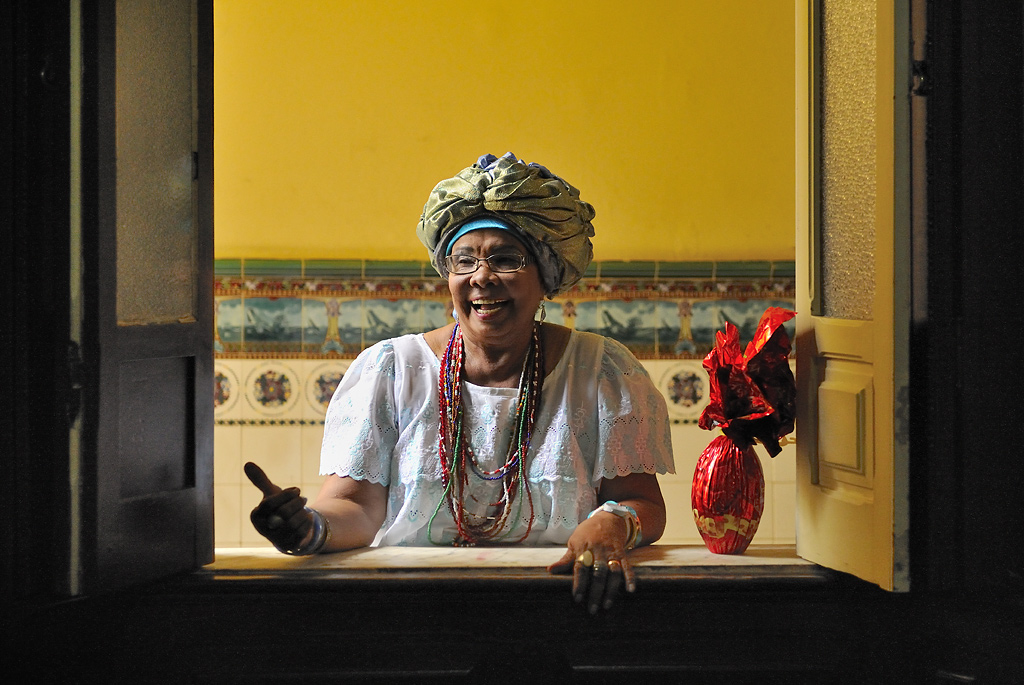 Baiana in Ilhéus
This kind lady wears the typical dress of the Afro-Brazilian religion

Candomblé

, which came from Africa to Brazil. From her I got a Candomblé blessing for photographers. While she spoke the blessing, she brushed my face with bush basil ('manjericão') soaked in lavender water. Hopefully this blessing will work one day!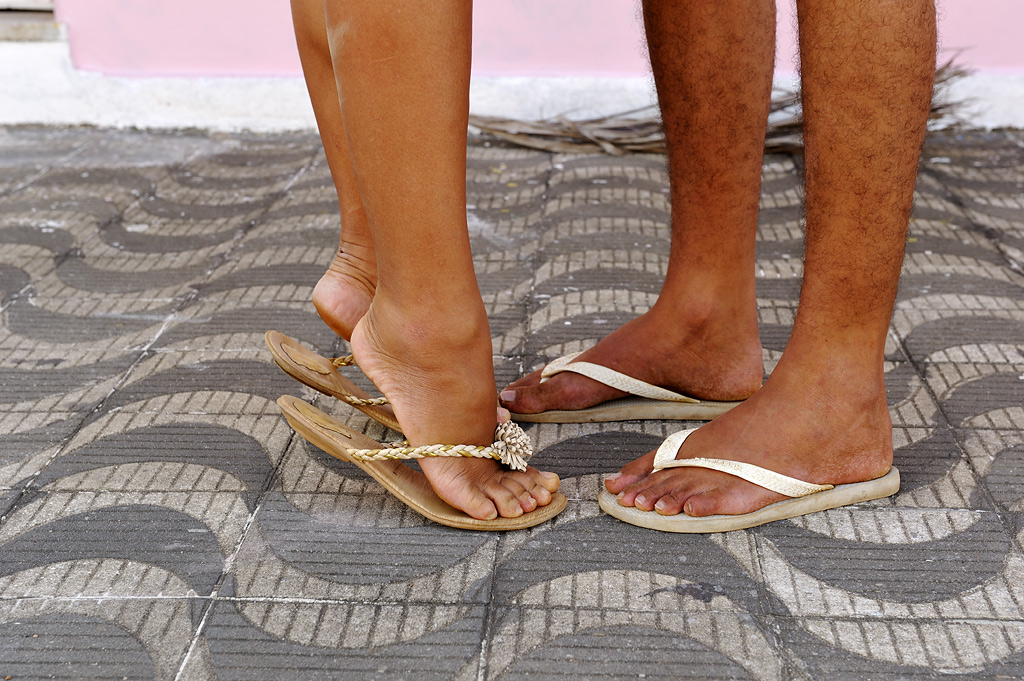 Kiss in Ilhéus