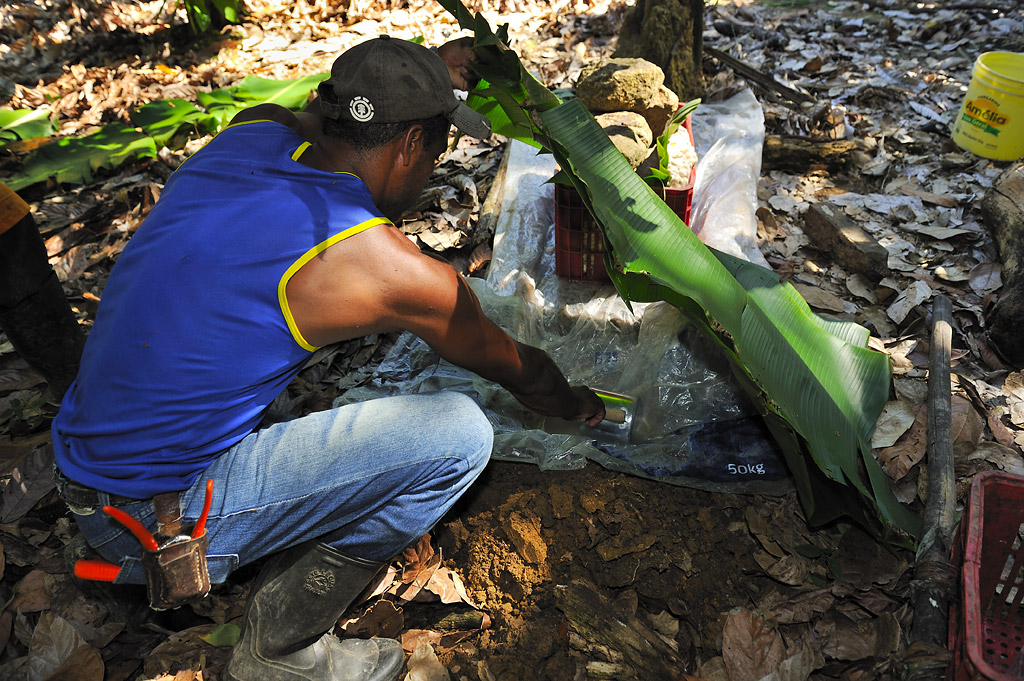 Stealing the cocoa-honey: a moment of distraction is exploited mercilessly...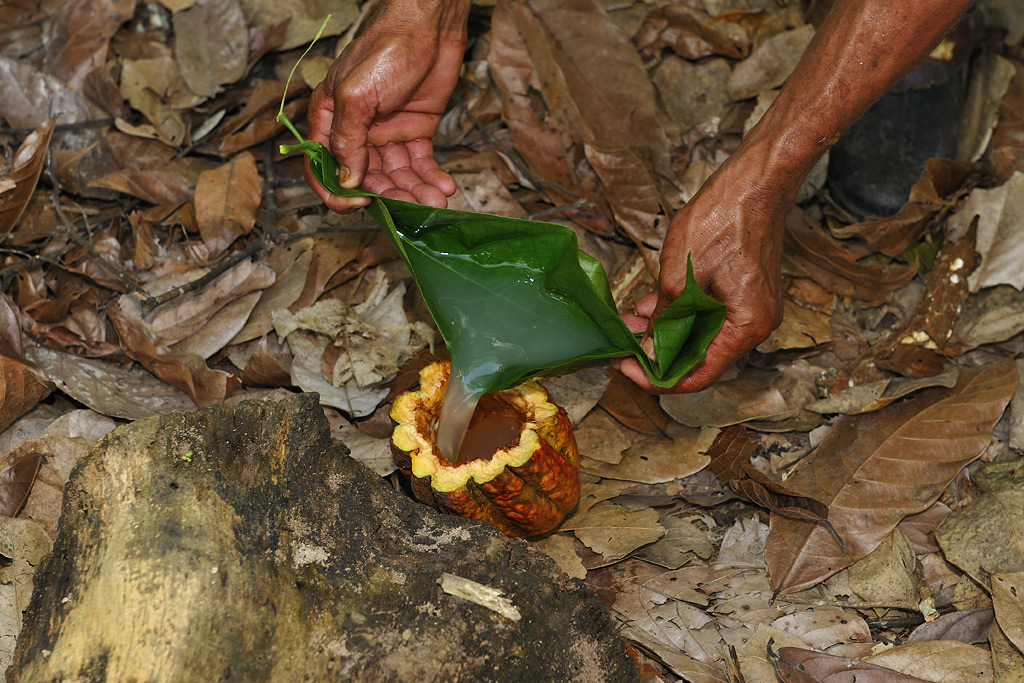 Another successful attempt at pinching cocoa-honey
TRANSPORTING THE COCOA HARVEST
('Transporte de cacau')
Everaldo is a "tropeiro" – a drover. As such, he is responsible for the mule herd ("tropa") and thus also for the transportation of the cocoa bean harvest. He collects the soft cocoa beans from the plantation and brings the load in baskets directly to the fermentation house.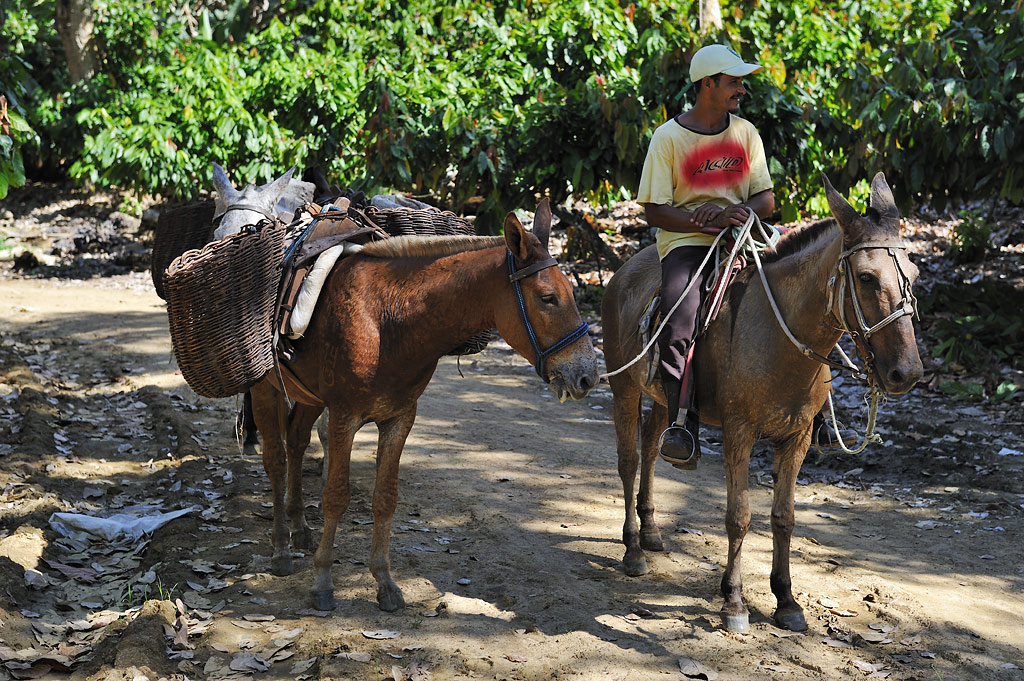 The drover transports the fresh cocoa seeds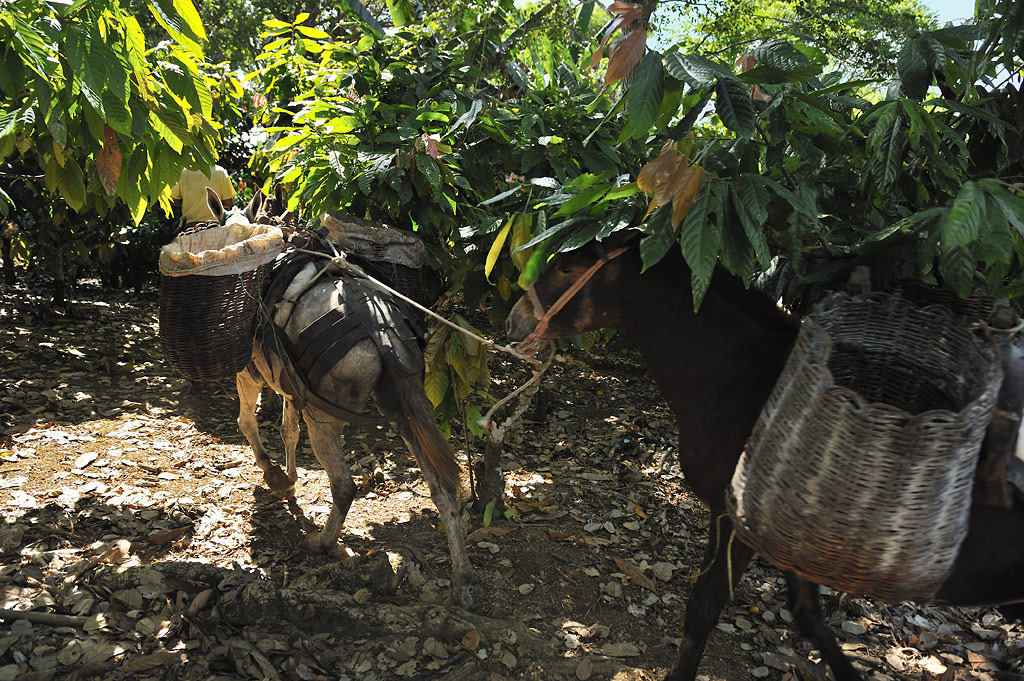 The mule herd on the plantation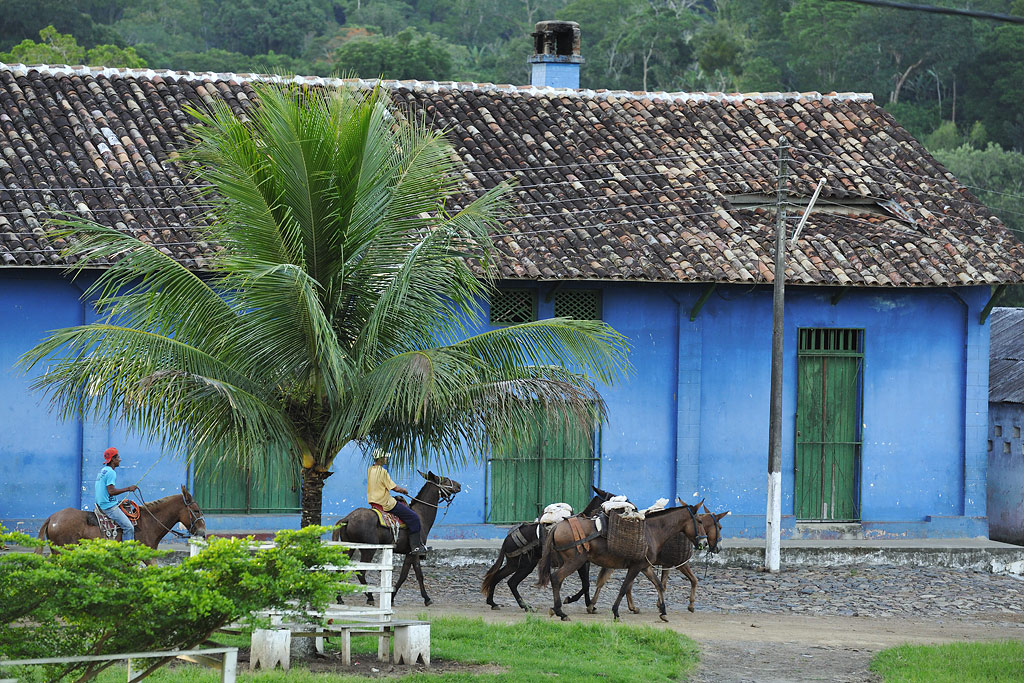 The mules en route to the fermentation house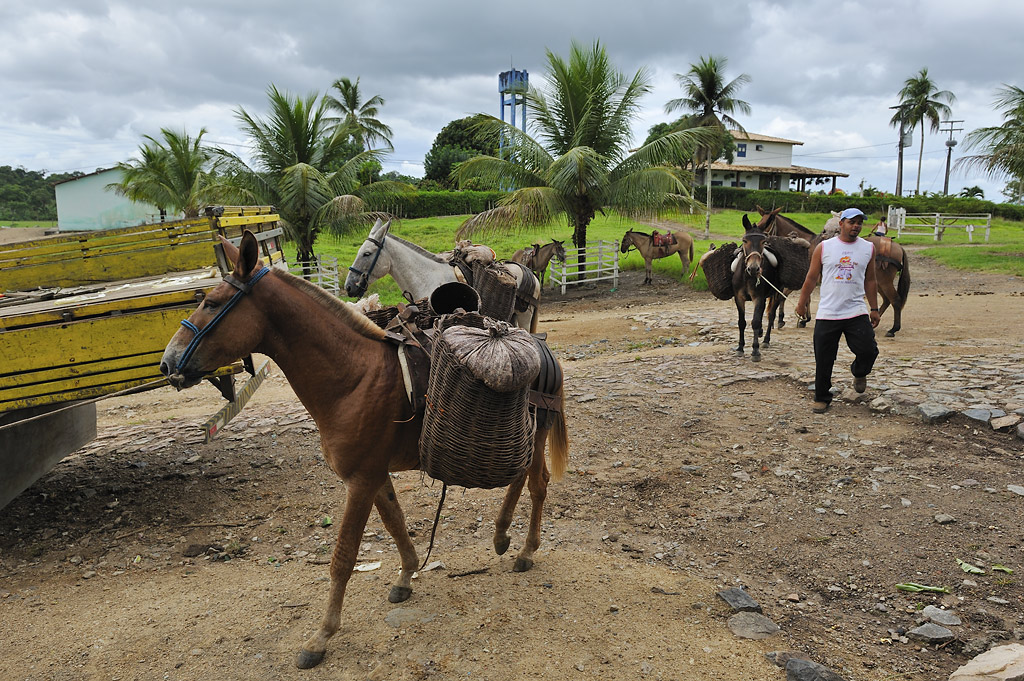 Arrival of the cocoa harvest
('chegada do cacau')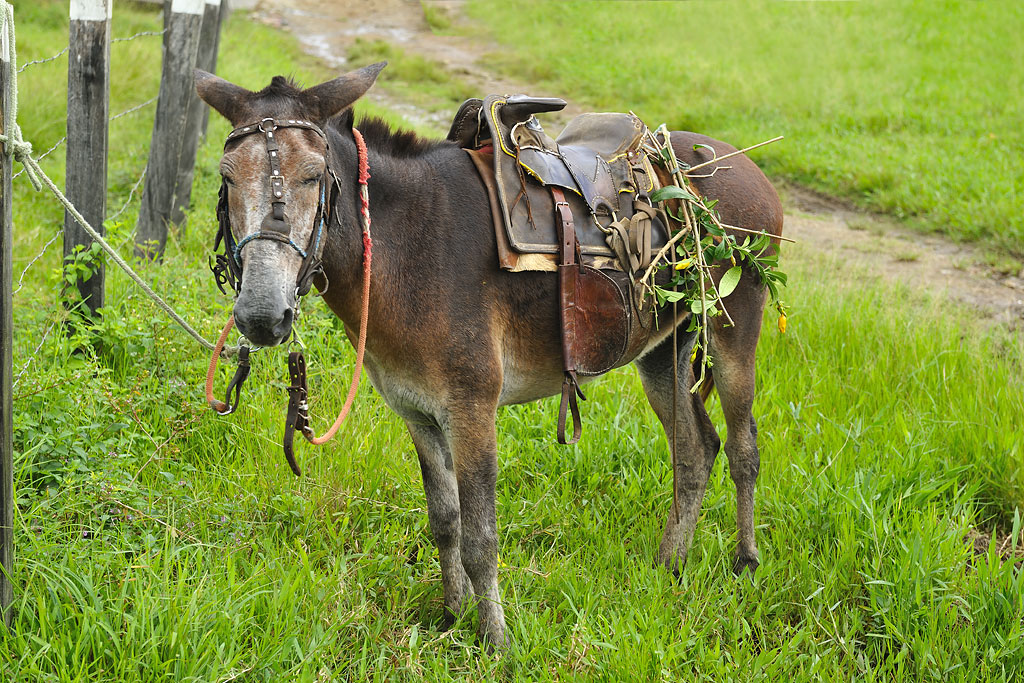 The most senior member of the herd, quite exhausted - my favourite mule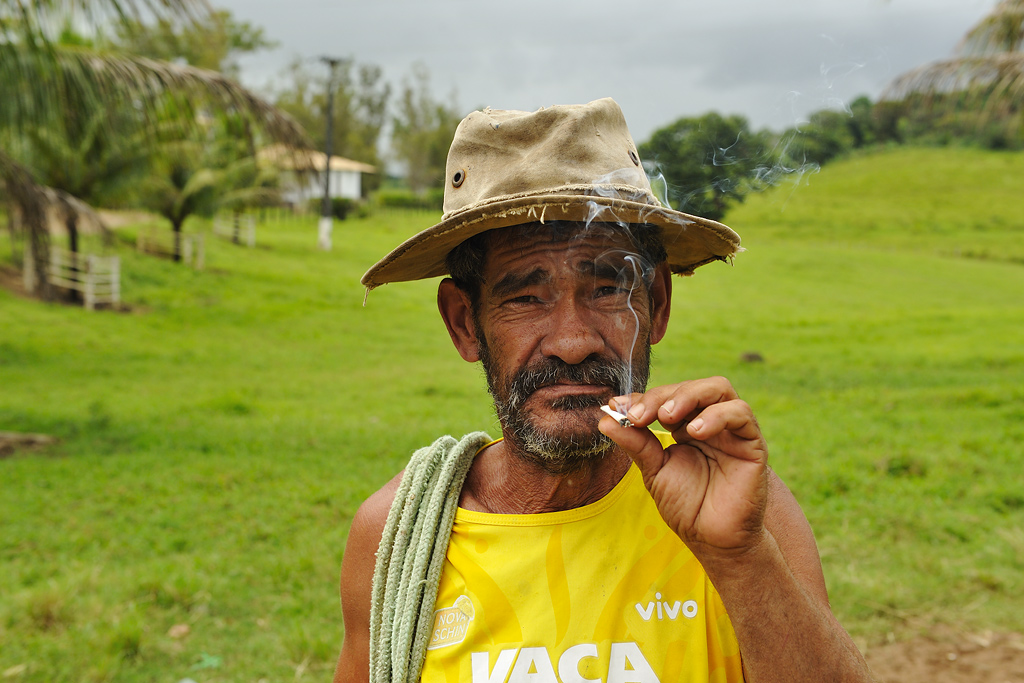 Fridundino, one of the drovers
THE FERMENTATION PROCESS
('A fermentação')
As soon as Evereldo arrives with the herd at the fermentation house, he is met by fellow workers who unload the harvest and empty it into the containers for fermentation.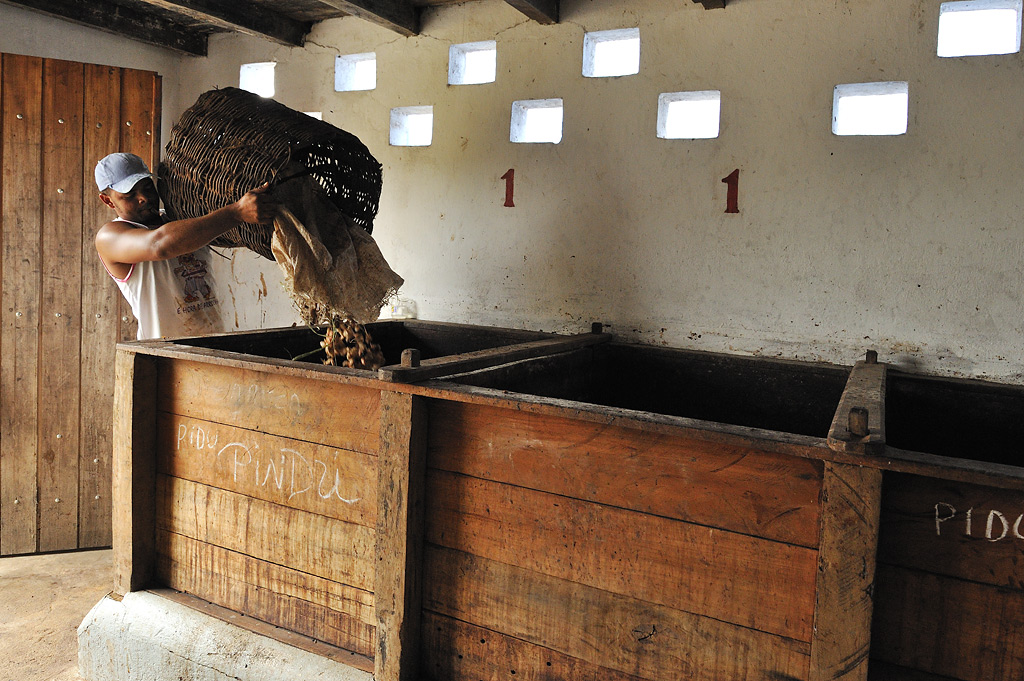 In the fermentation house ('casa de fermentação')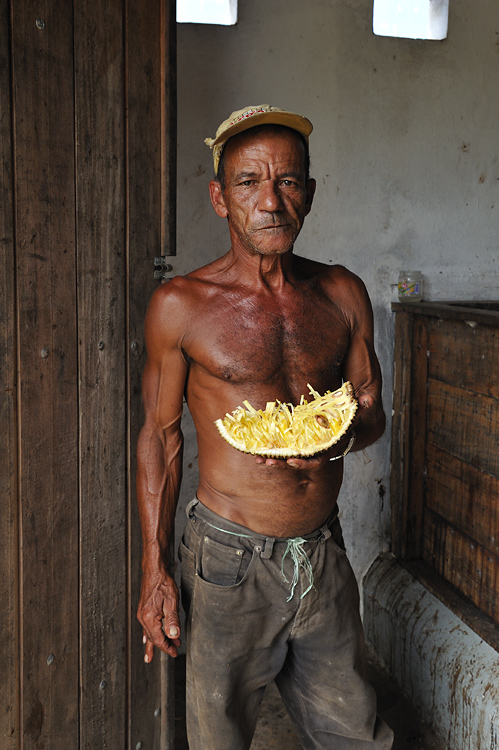 Manuel is one of the 'barcaceiros' of the farm. A 'barcaceiro'
is responsible for the fermentation and drying of cocoa
From this moment on, the

barcaceiro

tends to the cocoa beans. One of these

barcaceiros

is Manuel. We know him already from the beginning of the report. His task is to ensure that the cocoa seeds ferment properly and then dry thoroughly. The seeds ferment for about one week in their containers. Manuel takes particular care to guarantee that "fresh" beans are not mixed together with "older" ones and thus ensure an equal state of fermentation.

That is why, during the entire fermentation process, Manuel shovels the cocoa beans 4 or 5 times, back and forth between 2 containers of the same identification number. "This prevents mould forming" he explains.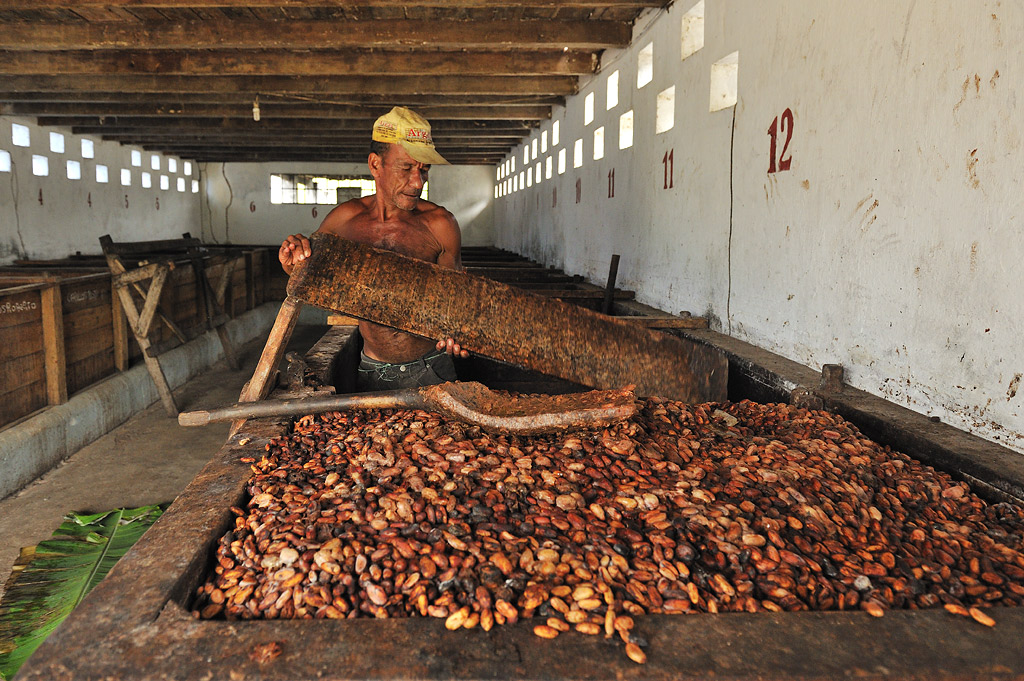 Manuel opens the fermentation container
While moving the cocoa seeds back and forth Manuel begins to sweat because the pulp-covered beans are still very heavy. Besides producing a pungent, sweet-sour smell, the bioreaction of the fermentation process also produces an increase in temperature of up to 60 C. The sugary pulp decomposes and in time dissolves almost completely.

The seeds lose their ability to germinate during the fermentation process and can thus be stored. They turn brown, lose part of their bitter qualities and begin to develop their typical, delicious, chocolate flavour. After fermentation, the cocoa seeds are then called cocoa beans ('amêndoas de cacau').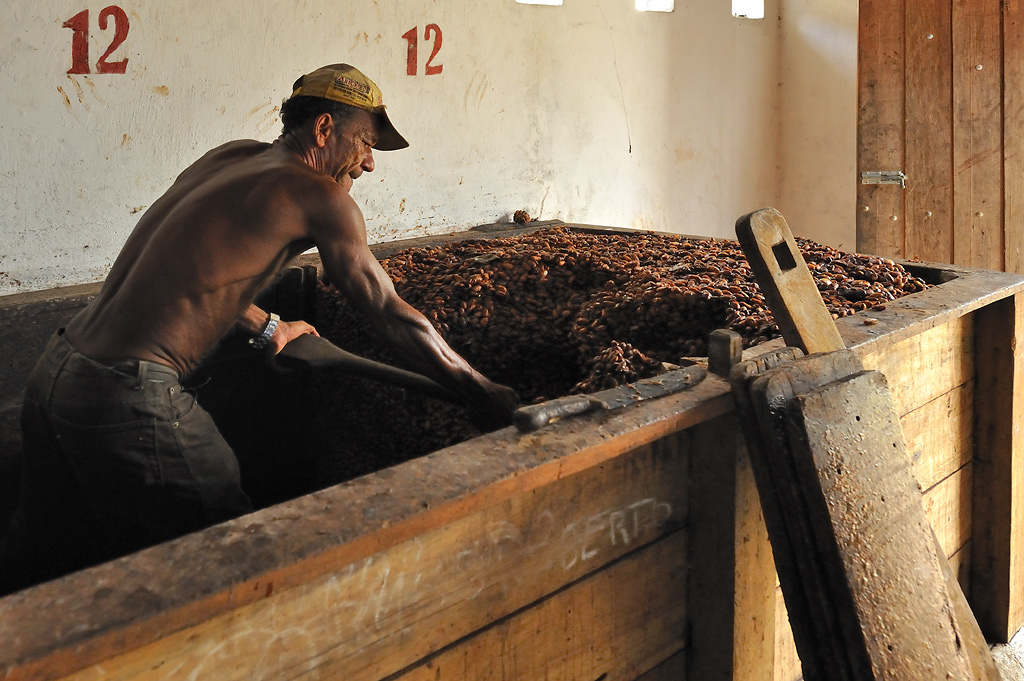 Manuel in the fermentation container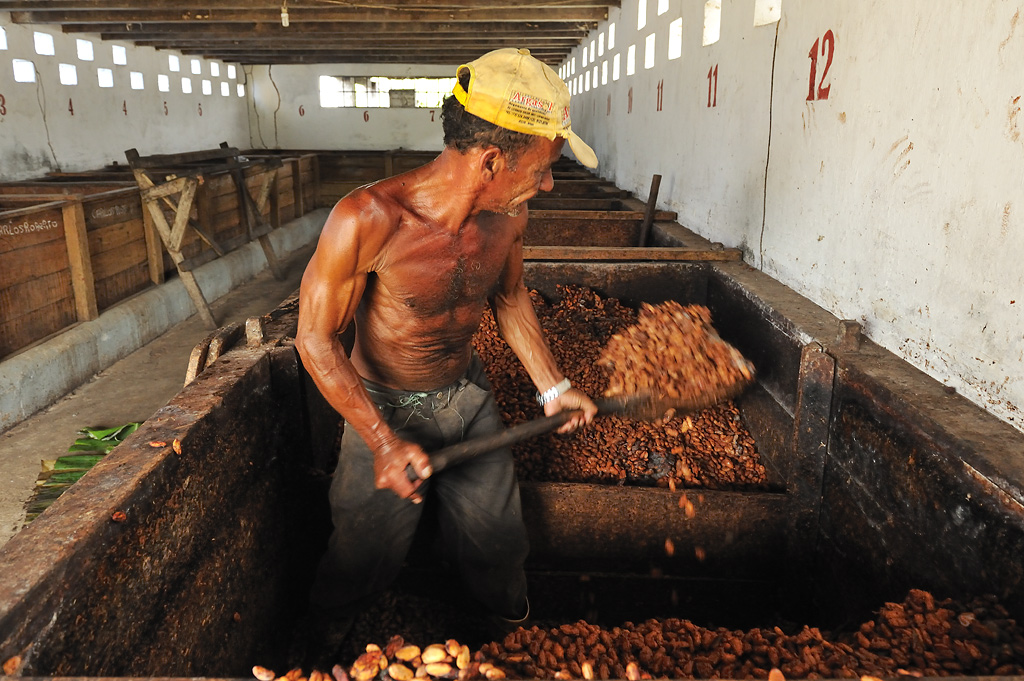 Manuel redistributes the cocoa. This is to prevent mould growth during fermentation