THE COCOA FRUIT
('O fruto do cacaueiro')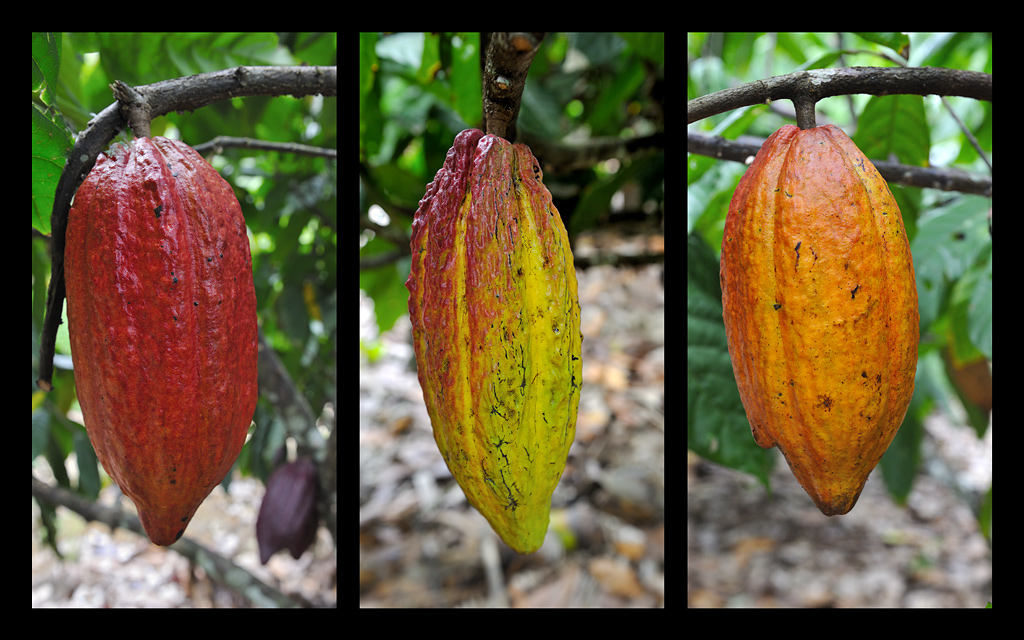 Cocoa Pods
The differing colours of cocoa fruits are characteristic of both variety and degree of ripeness. This makes it difficult for the novice to determine variety. For cocoa production worldwide, the three most important types are "Criollo", "Forasteiro" and "Trinitario" with their corresponding varieties and hybrids.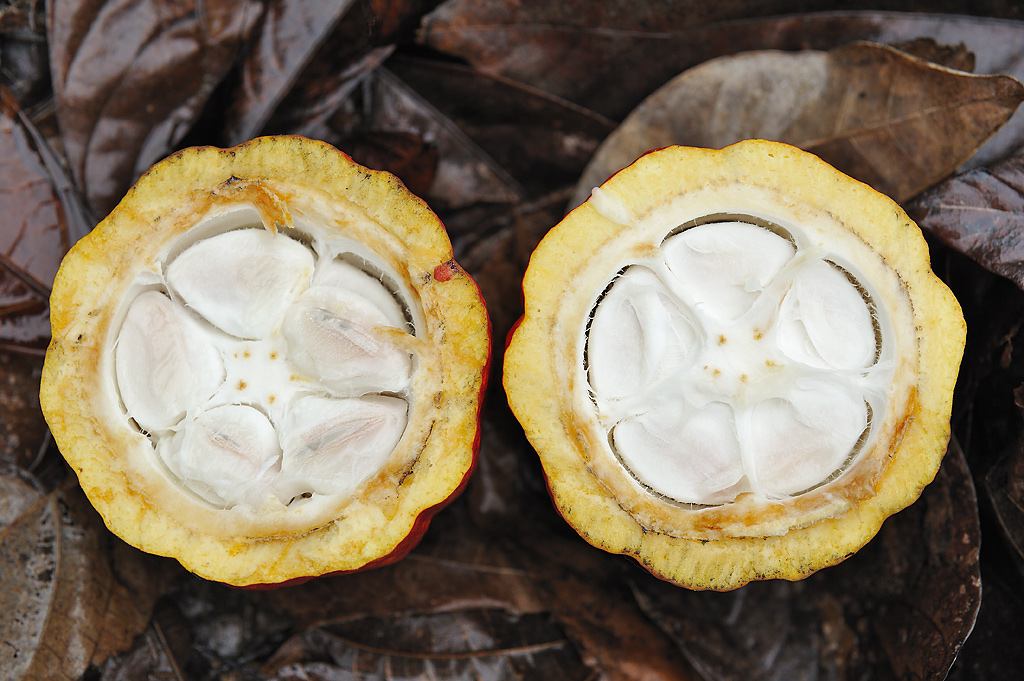 Cross-section of a Cocoa Pod
The pod is a woody, leathery, cucumber-shaped fruit measuring approximately 25 cm in length. The skin of the pod is about 1 cm thick. Depending on the size, each fruit encases 25 to 50 cocoa seeds or beans, arranged in 5 columns and embedded in a white, fruity-sweet, delicious flesh.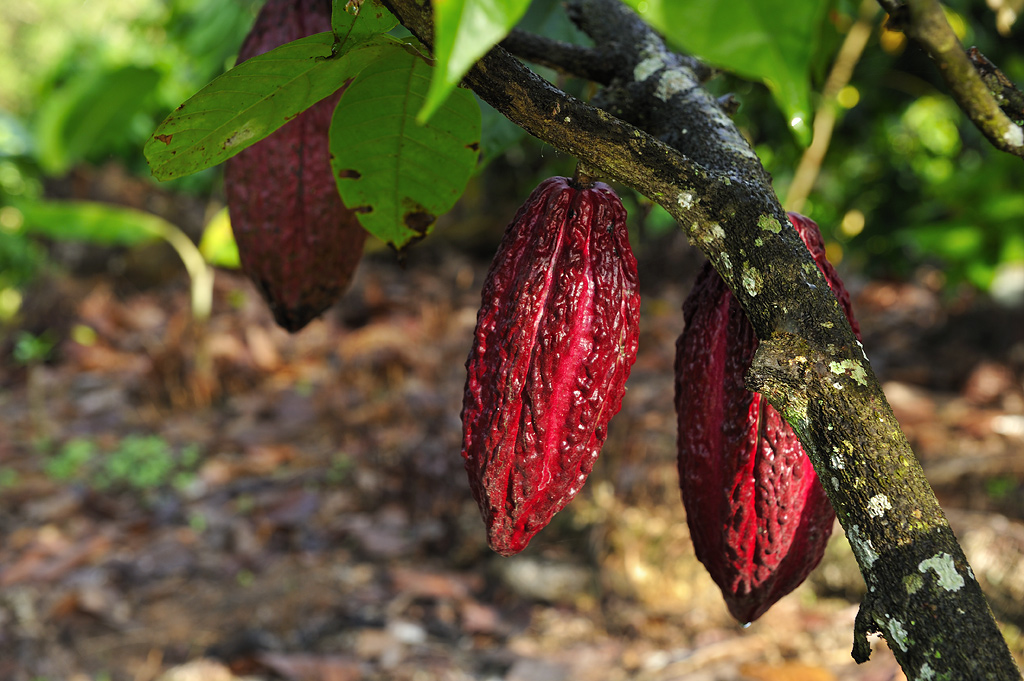 Mature Cocoa Fruit
THE COCOA FLOWER
('A flor do cacaueiro')
The cocoa tree first produces flowers at the age of 2 to 3 years. It flowers several times a year and simultaneously produces fruits. The beautiful, bright, red and white flowers resemble orchids. Cocoa flowers are pollinated not by bees but by tiny flies, almost invisible to the naked eye.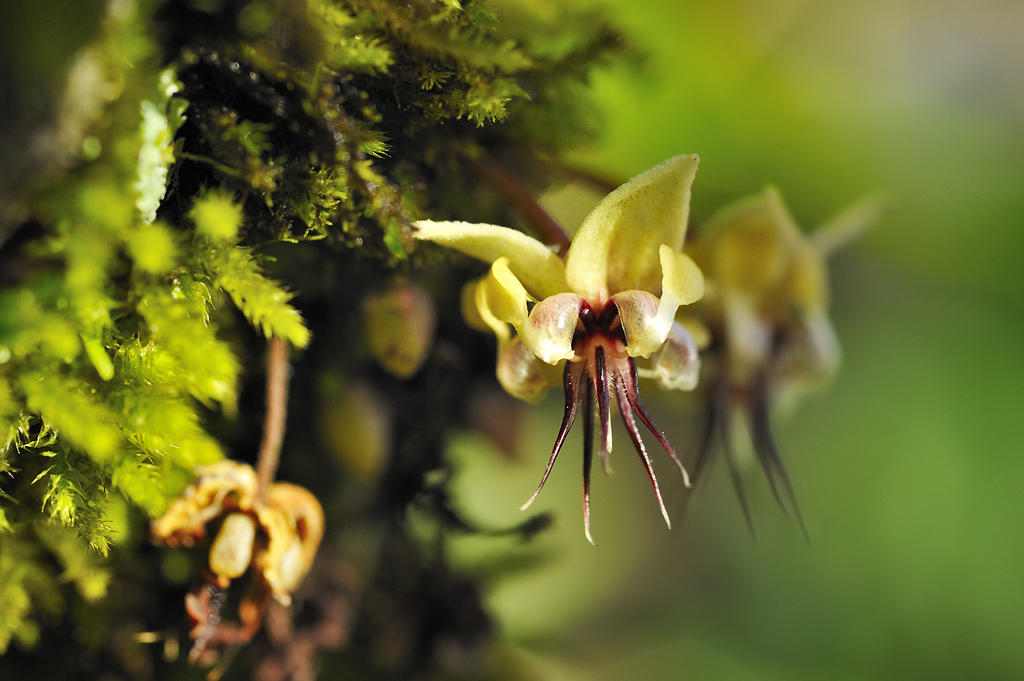 Cocoa Flowers (Macro: the flowers have a diameter of approximately 1 cm)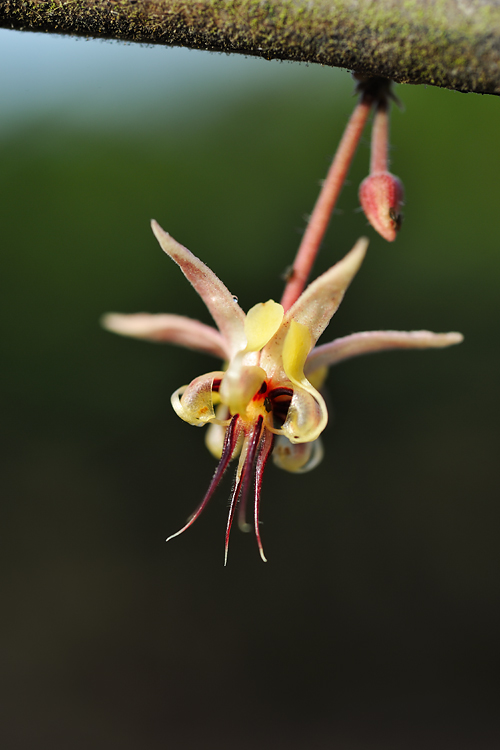 Cocoa Flower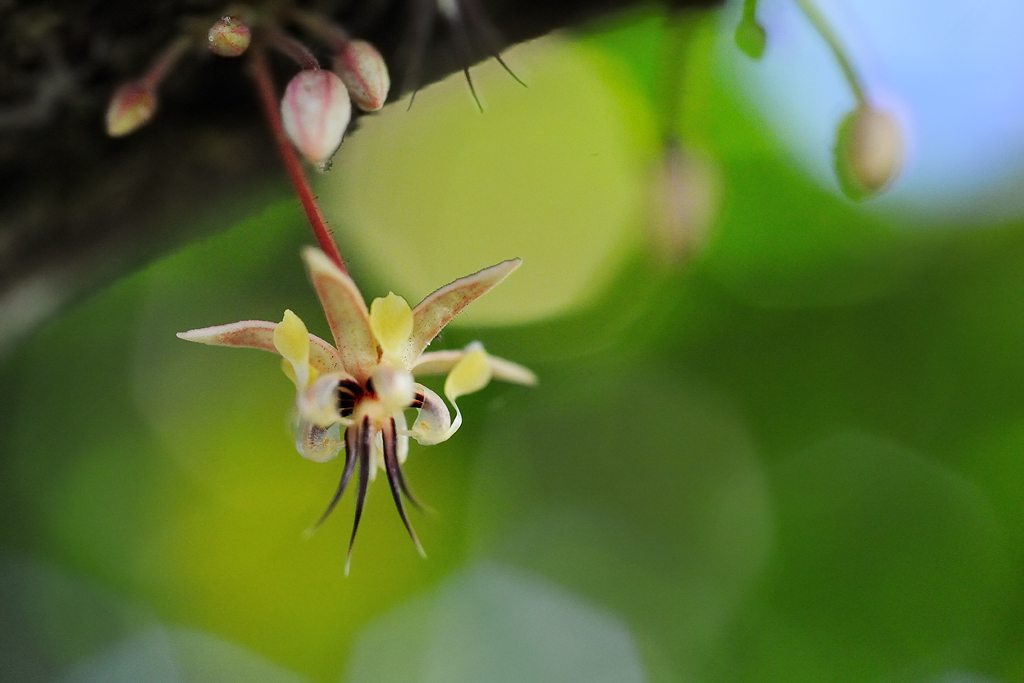 Cocoa Flower
Each plant produces thousands of flowers but only 5% of them are successfully pollinated. On the plantation the flowers are artificially pollinated in order to increase the productivity of the trees.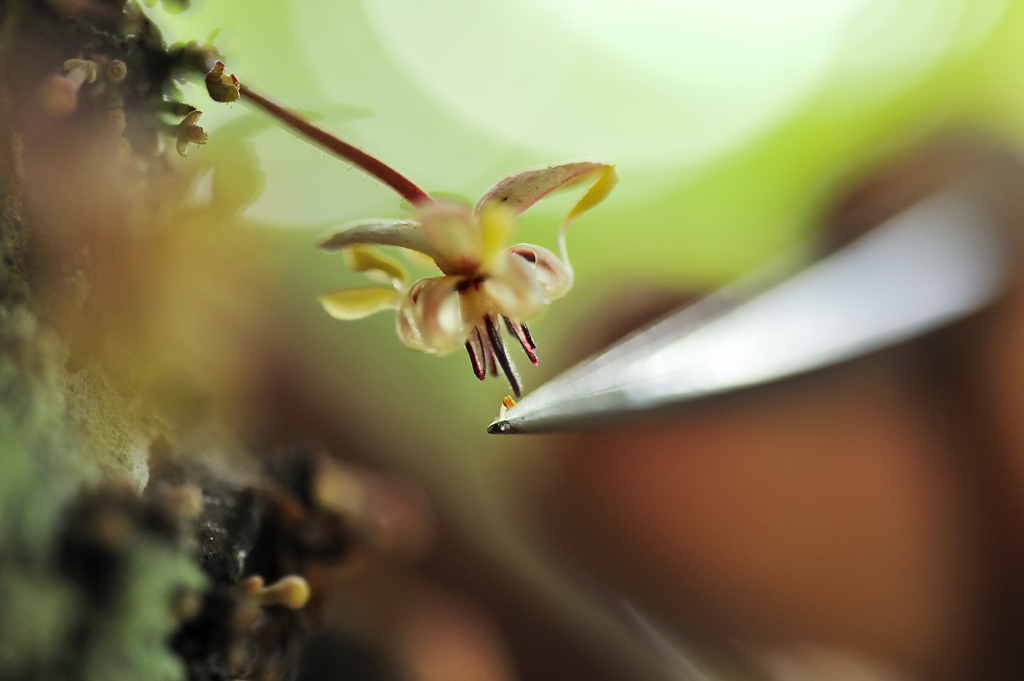 Artificial pollination of a cocoa flower with tweezers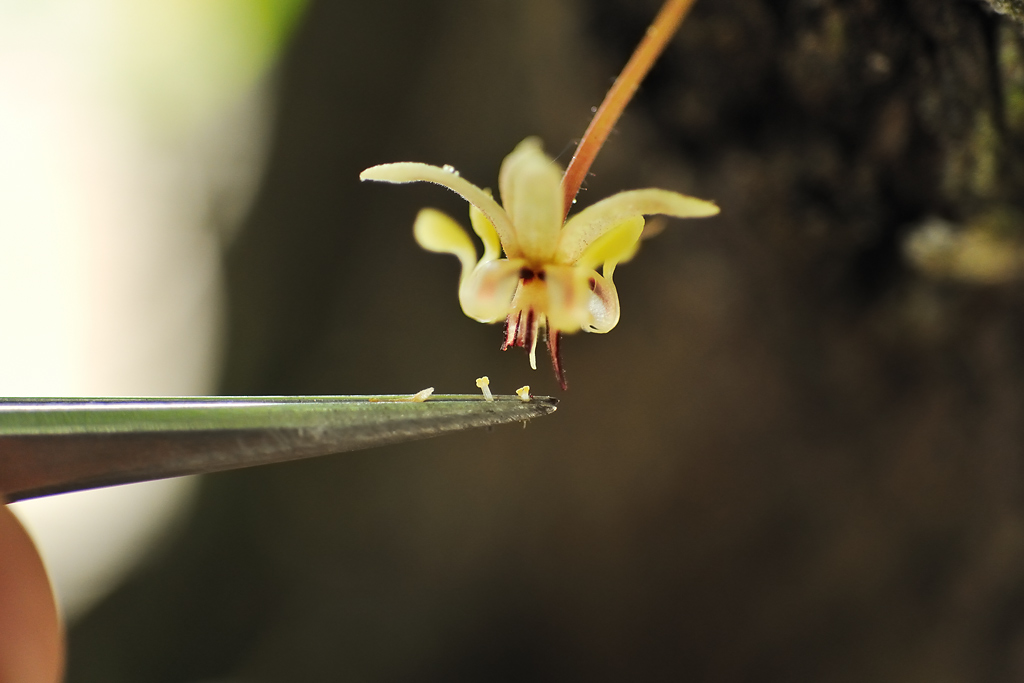 Artificial pollination of a cocoa flower
With a steady hand, Osmundo carefully transfers pollen from the anthers of one flower to the stigma of another with a pair of tweezers. The pollinated flower is then covered for a few days to protect it.
"A few of us have received special training for this" explains Osmundo, bursting with pride.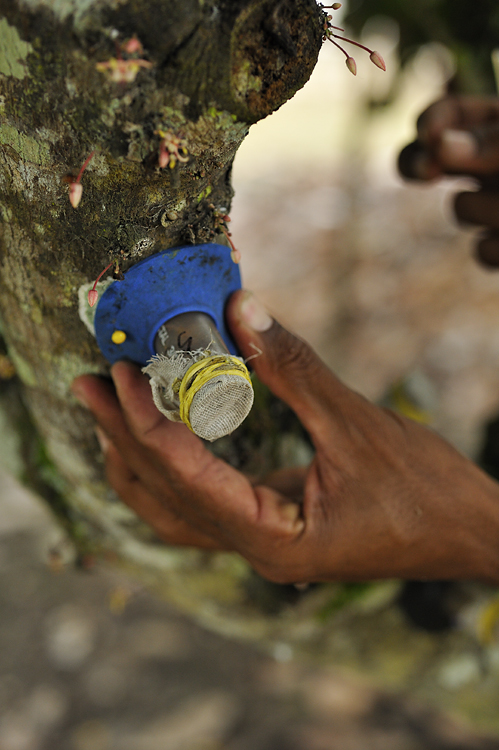 Cover protecting pollinated flowers