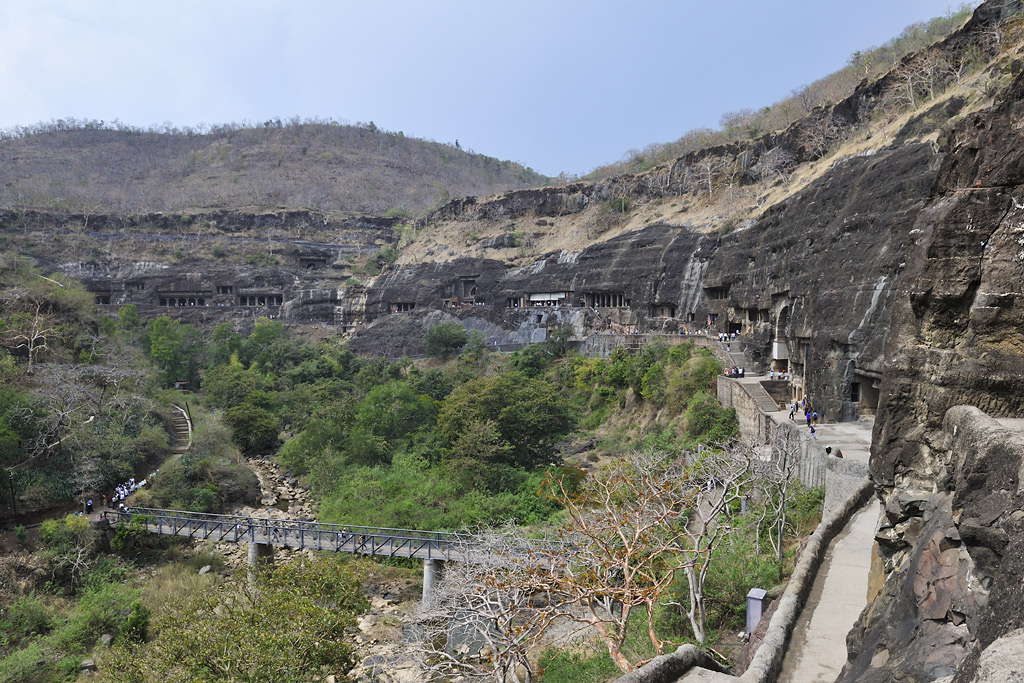 Layout of the Ajanta Caves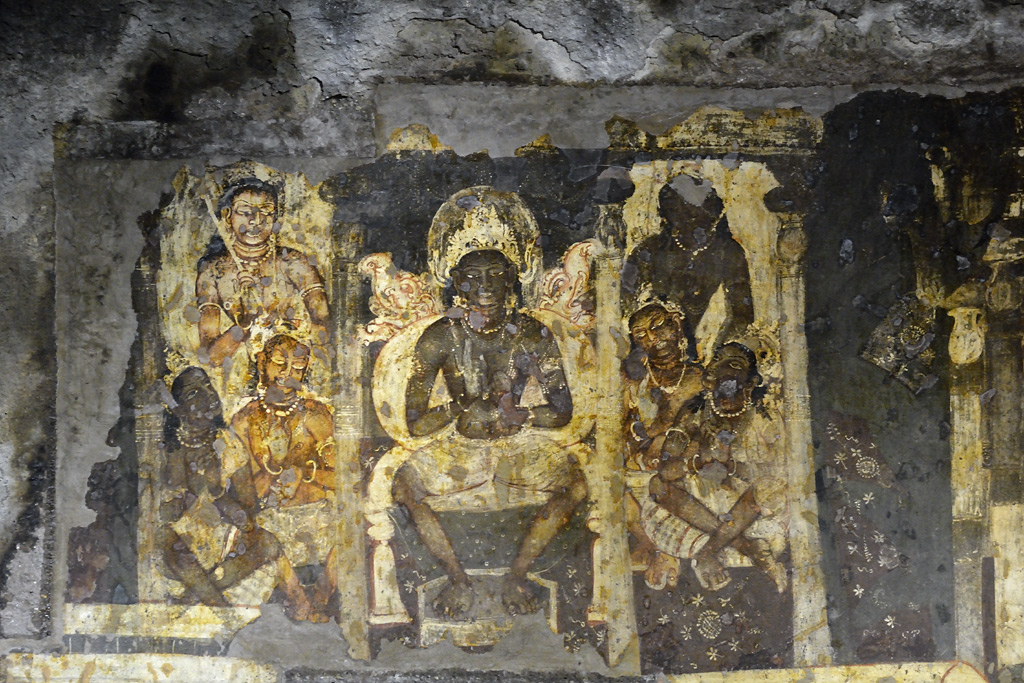 Wall paintings of Ajanta from 200 BC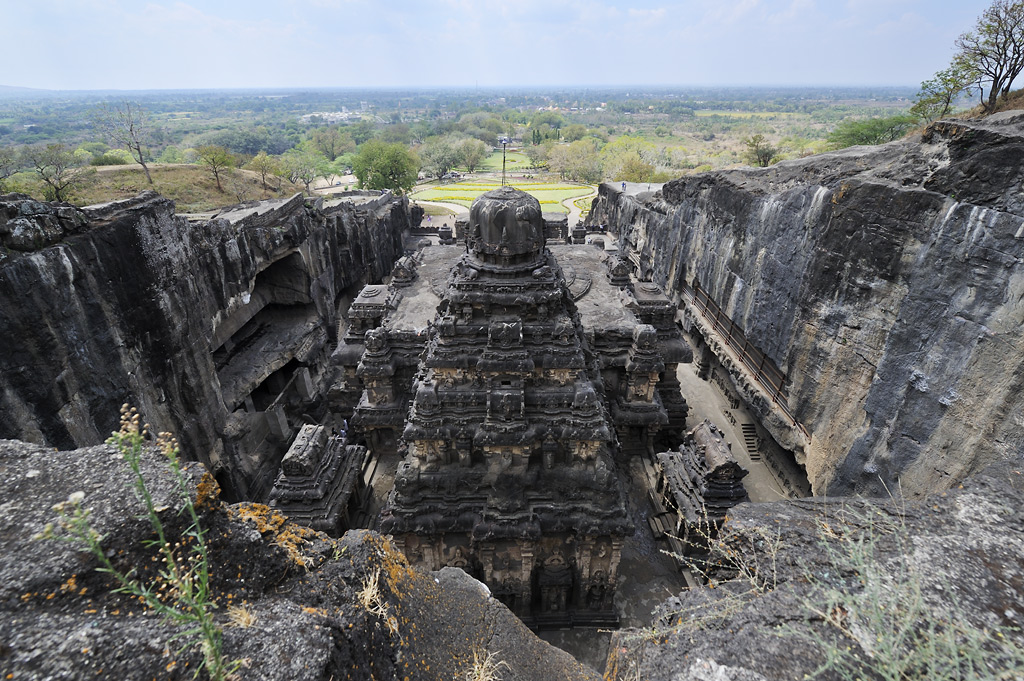 Kailasha Temple, Ellora
India was always the classic land of precious stones, it had and has even today many of its own deposits: Agate, alexandrite, amazonite, aventurine, chalcedony, diamond, granite, jasper, labradorite, rubies, sapphires… This fascinating world of precious stones permeates even today, all spheres of the Indian society, be it in religion, culture or societal life. Perhaps, nowhere else is the passion for precious stones and the expectations attached to their lucky properties so pronounced as in India, where gems, in particular the diamond, are seen as Gifts of the Gods. Also the wearing and display of gems has behind it a long tradition in India, namely for women and men. Moreover, jewellery is seen distinctly on the wall paintings of the antique caves of Ajanta and Ellora from the time period between 200 BC and 600 AD, which is to some extent even today worn by different tribes.
Statue of Buddha in Ajanta

The awareness of the varying hardness of diamonds was first spread in Europe only in the 14th century; this is presumably because this knowledge, like no other, was guarded in India, as a secret. The art of cutting diamonds started in Europe most probably in Nuremberg, which was earlier one of the most advanced cities of Europe with skilled craftsmanship. Already in 1375 there was a guild of diamond cutters. The Indian cutting board was meanwhile replaced with the diamond-grinding wheel, which was invented by the Flemish diamond cutter

Lodewyk van Berquem

. He discovered that one could cut a diamond with its own diamond powder. Since then, the second half of the 15th century, this cutting technique has fundamentally not changed, as we will see further.